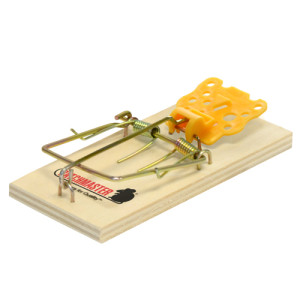 Non-Toxic & Disposable
Place traps against walls and where rodent activity is seen
Expanded Trigger – Corrosion resistant components – Double tension springs
Wooden base is resistant to cracking and warping. Made from recycled materials.
Indoor – Outdoor Use. Keep out of reach of children and non-target animals.
The Catchmaster Mouse snap traps have a plywood base with double tension springs for a powerful reliable trigger. No poison or chemical needed just add an attractant and see results.