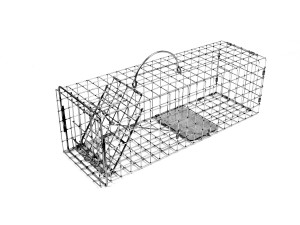 Model 103 is designed for squirrels, muskrats, and similar size animals.
It weighs 3 pounds
measures 19L x 6W x 6H
This trap is designed for use with Squirrel, Muskrats and other similar sized animals.  Easy to set and bait. Bait this trap with peanuts, walnuts, peanut butter or your favorite professionally prepared bait.