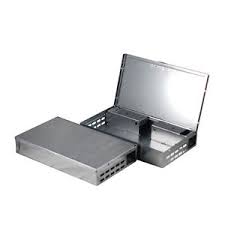 Safe to use around children and pets
Use again and again
Can be used as a LIVE CATCH trap
Can be used outdoors
The Catchmaster® Multi-Catch™ Mouse Trap will effectively eliminate mice. Designed for maximum reliability and ease-of-use. Traps 10-12 mice per setting and can be used with or without the glue board. Trap is a Live Catch if used without the glue board.