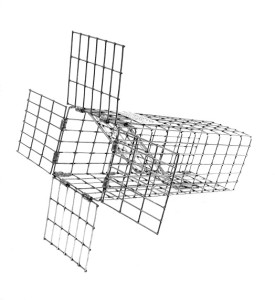 One way door to allow animal to get out but not back in
Ideal for squirrels and small rodents
measures  3″ x 3″ x 10″
The E30 is an excluder with a one way door for squirrels, small rodents and similar sized animals. They are designed to let animals remove themselves from unwanted areas using the one way exit preventing them from returning. The mounting wings allows for it to be attached right over the den opening.