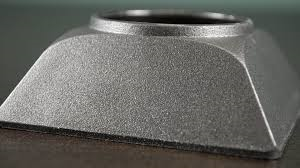 A unique, powerful tool for use in any room or setting
An attractive design, which fits easily behind beds, in corners, and even in public spaces
Clear bottom allows for quick and easy inspection
Thoughtful design that works to prevent dust formation
Can be used alone or with Activ Bed Bug Lure
SenSci Volcano is a new passive bed bug monitor that allows you to detect for bed bug activity in any environment. The monitor's features an easy-to-climb exterior and prevents household dust from forming inside the trap, reducing the possibility of bed bugs escaping. Place the monitor by the legs of your beds, in corners, along baseboards, or on any path bed bugs are capable of using, to capture bed bugs before they get to you.