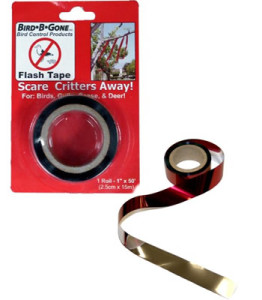 Easy to install just cut and tie
Ideal for trees
Visual Deterrent
Crackles in the wind causing an audible disturbance.
Available 50′ x 1″ or 2″ x 150′
Bird B Gone Flash Tape causes an audio and visual distraction. Ideal for trees, you just cut and tie on braches and let them just flutter in the wind.