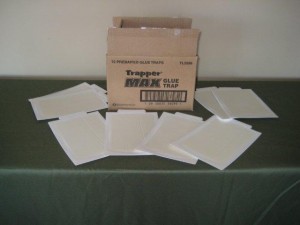 Non-Poisonous
Can be used flat or folded
Available in Scented and Scent-Free
Trapper Max glueboards for mice and insects provide great coverage for a good deal. The glueboard can be used either flat or folded into a covered trap. Also available is the Trapper Max Free, a hypoallergenic, scent free glueboard is ideal for use in schools, offices and hospitals.