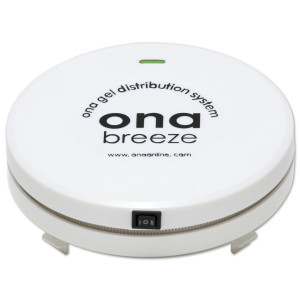 Weight: 2.2 lbs
Output: 45 cubic feet per minute (cfm)
Power consumption: up to 15 watts
The ONA Breeze provides odor neutralization to a room up to 1,500 square feet (15,000 cubic feet) or 166 square meters (500 cubic meters). This period will vary based on the ambient temperature and the humidity levels of the room. The ONA Breeze is designed to be used exclusively with the Ona Gel Buckets.